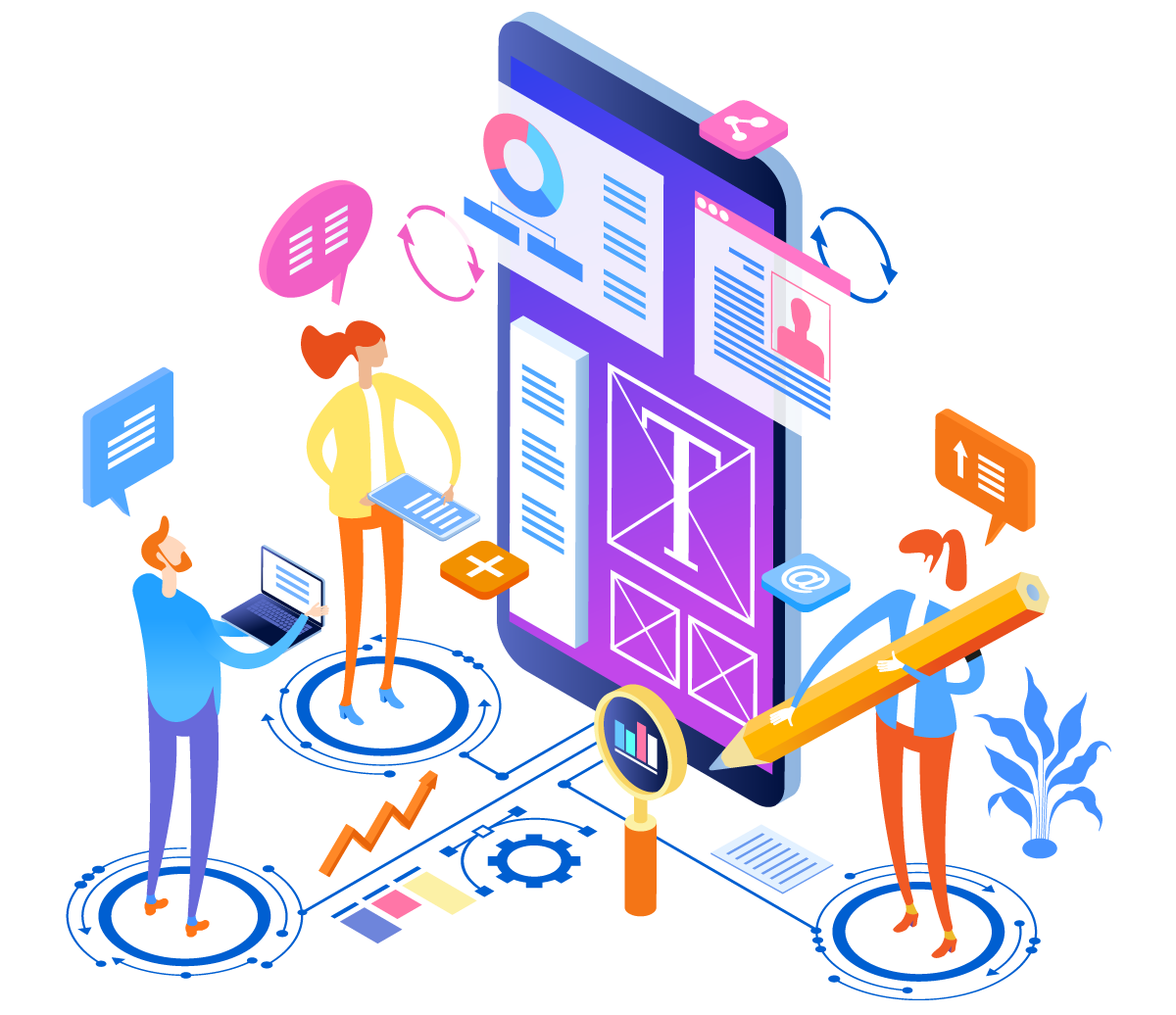 Are you interested in challenging work focused on the cutting edge of web and mobile technology? Would you like to work with a team of innovative engineers, developers, and designers? Then we want to meet you!
Join Our Growing Company!
From intern to junior developer to senior architect, our mission is to support the people we hire and help them succeed by providing mentorship and growth opportunities in a collaborative environment. Our management team has deep technology expertise and a roll-up-our-sleeves approach to designing software solutions - remaining on the front line of technology advancements is a guiding principle! Located on the Kitsap Peninsula in amazing downtown Poulsbo, Velosys offers a competitive benefit package including:
Employer-paid medical benefits, life insurance, short-term and long-term disability
401(k) with partial matching
Paid vacation, holiday and sick time
Interested? Send an email with your resume to: hiring@velosys.com
Senior Front End Web Developer

Location: Newport Beach, CA & Austin, TX
Senior Web Developer – Angular 2+
We have an immediate opening for a senior front-end web developer with prior experience using Angular 2+, TypeScript, SASS and HTML5. We build complex business applications and seek someone well-versed in web service communications, building re-usable components, and writing strongly-typed code. The ideal candidate will exhibit attention to detail in transforming designs and technical requirements into user-friendly web applications.
Responsibilities
Develop new user-facing features
Write reusable code for future use
Ensure the technical feasibility of UI designs
Optimize application for maximum speed and scalability
Front-end input validation
Collaborate with other team members and stakeholders
Skills and Qualifications
Experience with Angular 2+ and Typescript, Java experience is a +
Proficient understanding of HTML5 and CSS3
Strong knowledge JavaScript programming
Proficient understanding of cross-browser compatibility
Integrating with RESTful web services
Experience with source control, preferably SVN
Finance Industry experience a plus
Bachelor's degree in Computer Science or related field and 7+ years of experience
Ruby on Rails Developer

Location: Poulsbo, WA - Remote Opportunity
We are looking for a Ruby on Rails developer to:
Responsibilities
Write clean, maintainable, and efficient code
Design robust, scalable, and secure features
Contribute to all phases of the development lifecycle and maintenance
Drive continuous adoption and integration of relevant new technologies into design
Skills and Qualifications
Proven work experience as a Ruby on Rails developer
Demonstrable knowledge of front-end technologies such as JavaScript, HTML, CSS and JQuery
Experience developing highly interactive applications
A firm grasp of object-oriented analysis and design
Good knowledge of relational databases
Strong working knowledge of Postgres
Github, web-based applications and forms
BS/MS degree in Computer Science, Engineering or in related field
Velosys proudly provides equal employment opportunities to all employees and applicants for employment and prohibits discrimination and harassment of any type without regard to race, color, religion, age, sex, national origin, disability status, protected veteran status, or any other characteristic protected by federal, state, or local laws.
For inquiries, please contact: hiring@velosys.com