Velosys has deep experience designing, developing, implementing, delivering, and maintaining GIS enterprise solutions worldwide for customers through exceptional service, accountability, and superior technical solutions. We have a proven track record and an excellent reputation for delivering software that adds direct value to our clients' business.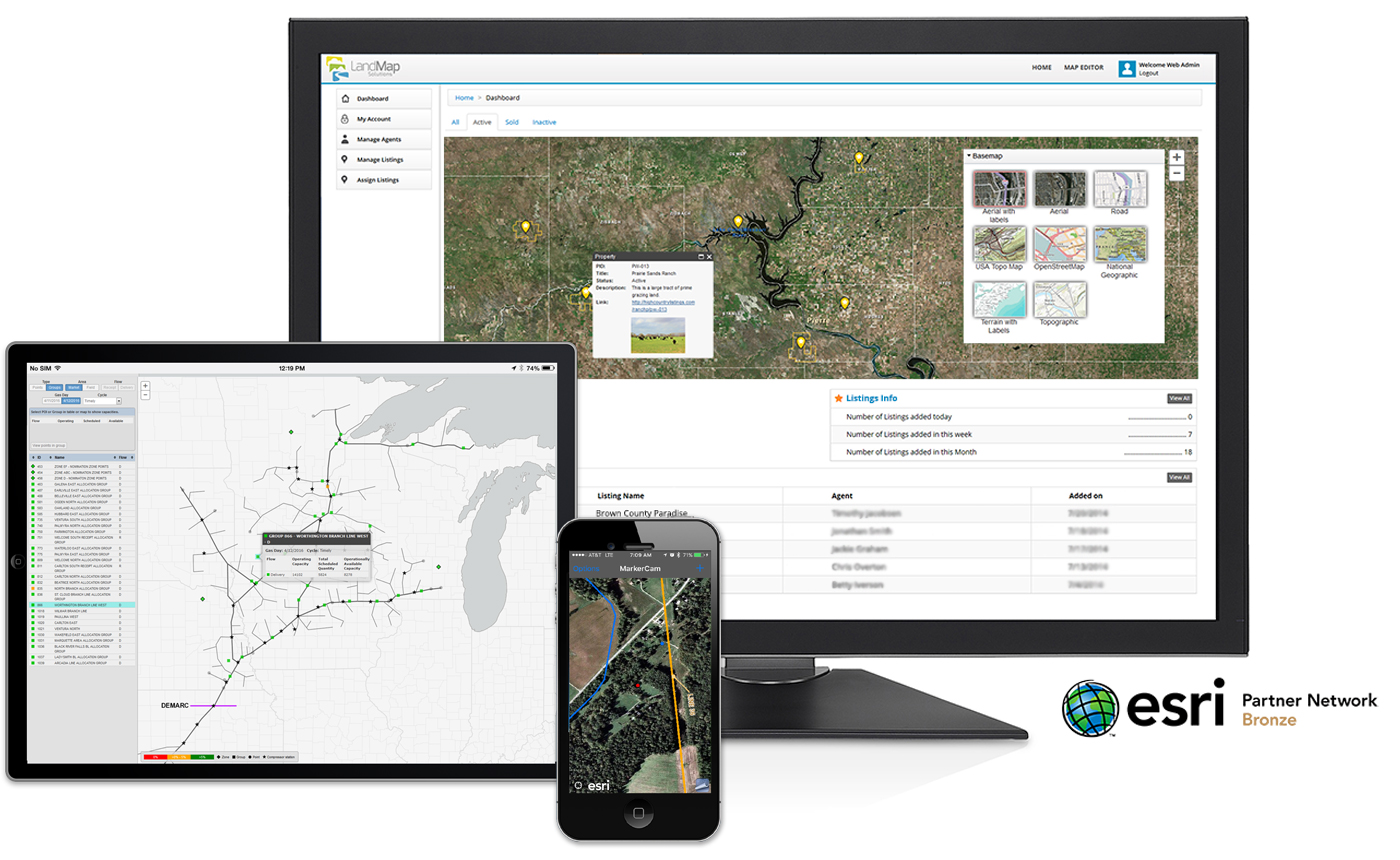 GIS is an important and vital part of our daily activities and we understand the challenges GIS teams may face in development and maintenance of enterprise GIS systems and applications. Velosys GIS consultants are experts in geospatial processing, analytics, applications, and mobile solutions in addition to set-up, upgrades, and migration of GIS servers and systems. We work directly with organization stakeholders to develop innovative and efficient GIS solutions.
Velosys has a long history of providing GIS application development, Analysis, Geospatial Data Management, Spatial Database Administration, Geospatial Web Hosting, GIS Training, Data Visualization, and Information Technology solutions to our clients. Our staff has successfully managed projects including detailed systems, data, and processing designs for customers such as the US Navy, oil and gas pipelines and regional utilities.
ArcGIS & GIS Application Development
GIS Geodatabase Migrations
Spatial Data Migration and Standardization
GIS to CAD/CAD to GIS Conversion
3D Inventory Visualization & Asset Management Solutions
AutoCAD 3D
Field Data Collection and Processing
Custom Map Production, Graphics and Data Visualization services
Read about our Geospatial Support Services.
GIS Health Check
Performing a comprehensive system-wide GIS health check will yield insights into issues at the data repository, GIS Server, and Web Mapping Application levels, and helps to ensure continuous optimal performance, which is good for your bottom line.
We use industry-proven technology from Esri to perform a comprehensive GIS Systems Health Check on your organization-wide GIS system. We then examine and evaluate your systems and report our detailed findings on each level along with recommendations to fix any discovered issues.
Key Benefits
Immediate, cost-effective insight into how your organization's GIS System is performing.
A comprehensive "Findings Report" that details any found issues along with recommendations on how to address those issues.
An understanding of how efficiently your GIS System is meeting your existing customer demands.
Stakeholders can use the results from the GIS System Health Check to plan out future GIS Systems infrastructure capacity expansion to meet future customer demands.
Ownership of all developed automated performance testing and diagnostics scripts that can be re-run by the organization at a later date.
Download the pdf: Velosys GIS Health Check.

The Esri Partner Network is a worldwide community of companies that develop and deliver cutting-edge geospatial solutions and services based on Esri technology. Esri and its partners collaborate to support end users through successful GIS implementations and repeatable solutions.